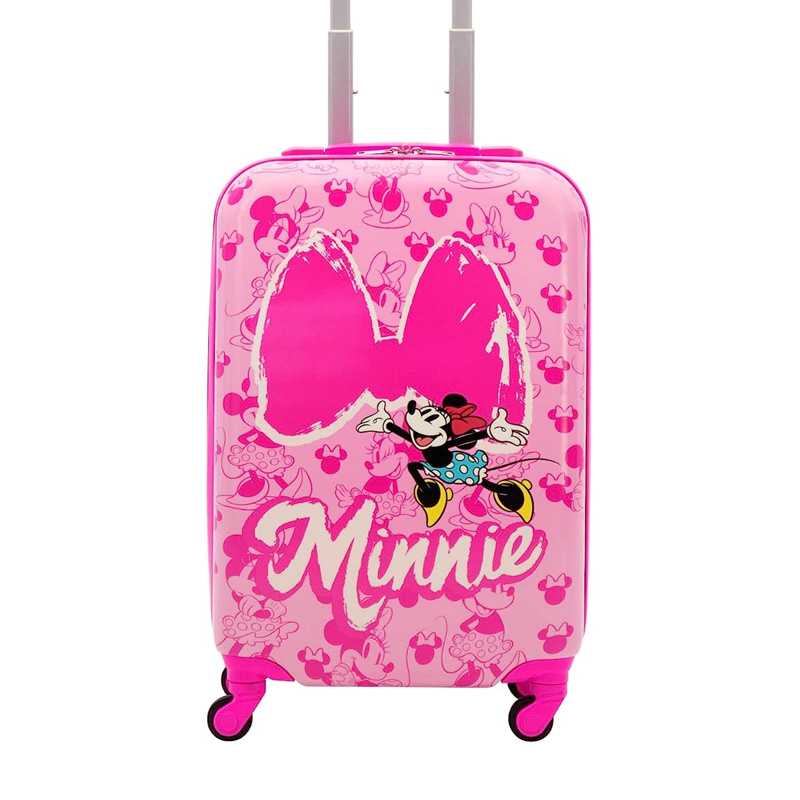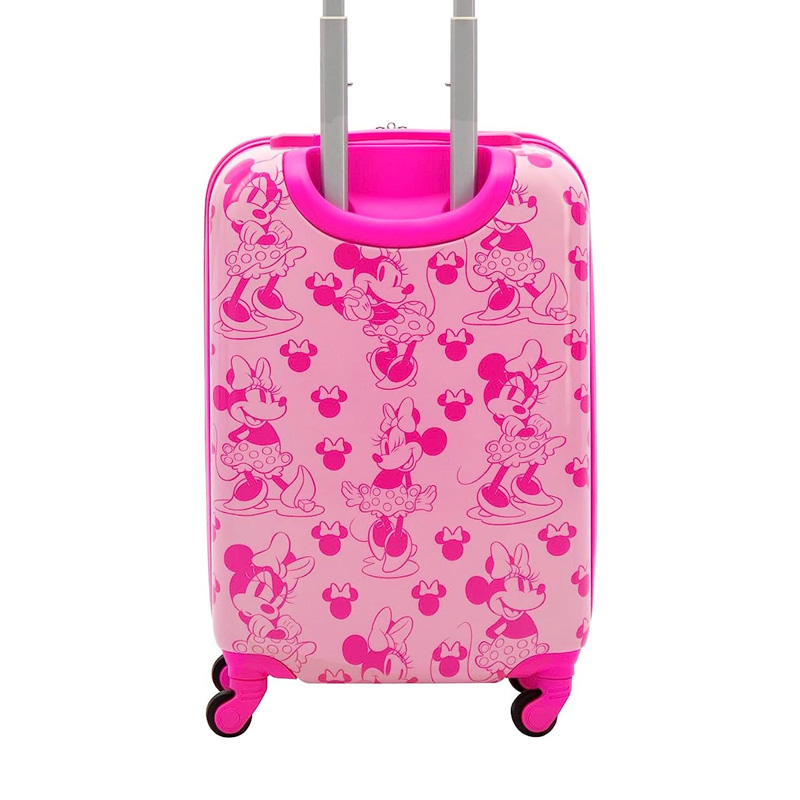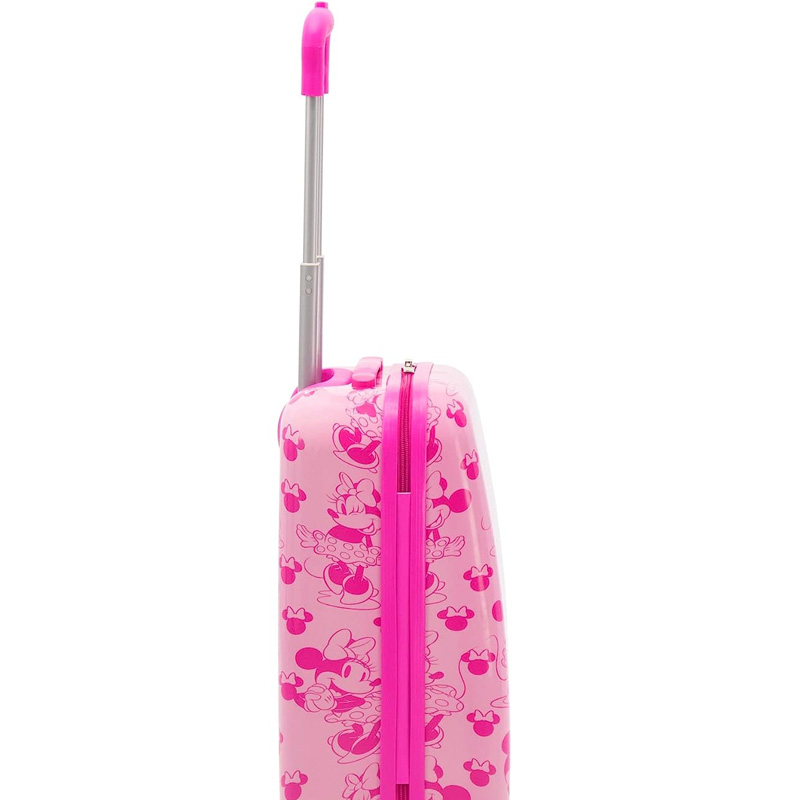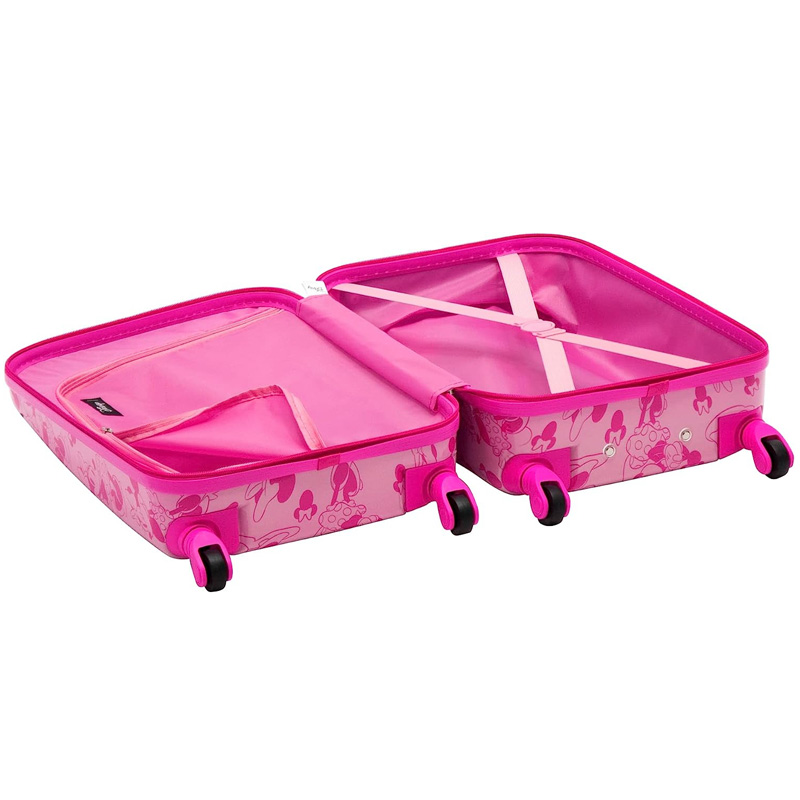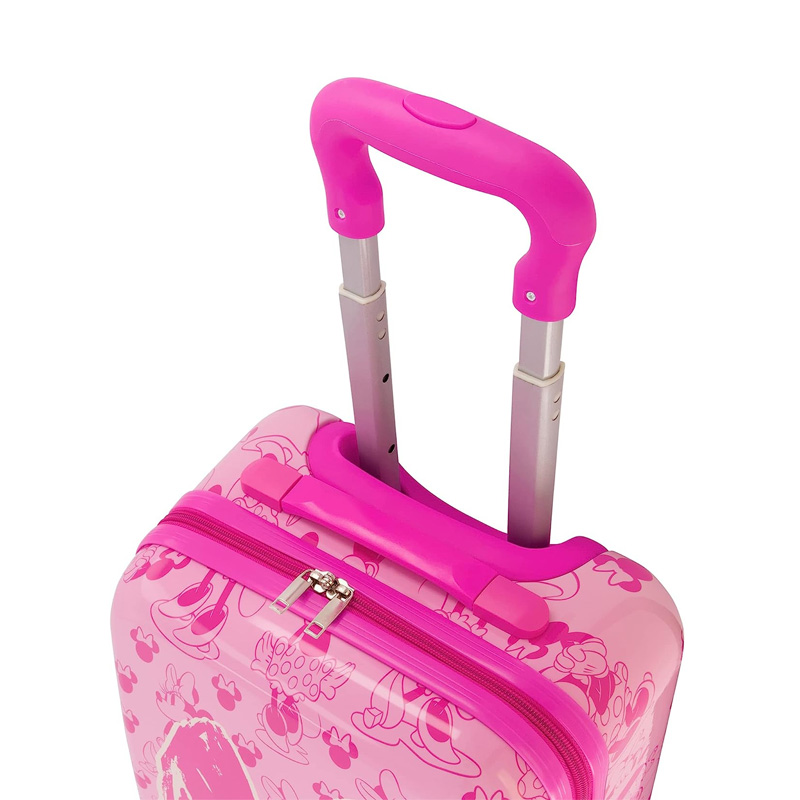 Minnie Mouse 21″ Big Pink Bow Kids Hard Luggage Suitcase
$79.99 USD
Discover the Minnie Mouse Travel Luggage: This enchanting children's luggage showcases a captivating Minnie Mouse design in a delightful shade of pink, complete with charming oversized bows. Crafted with a robust hardshell, this luggage not only sparks imagination but also meets the majority of airline requirements for carry-on luggage and effortlessly fits into most overhead bins.
Experience the luxury of abundant storage with this durable hard-sided luggage. Boasting double zippers, it offers a spacious polyester-lined main zip compartment, ensuring hassle-free packing. Moreover, a convenient zip wet-dry compartment caters to your personal essentials, while clothing compression straps maintain the neatness of your garments, keeping them wrinkle-free throughout your journey.
Designed for seamless mobility, this wheeled luggage features a lightweight upright design enhanced by four 360-degree spinner wheels. Glide effortlessly through bustling airports, train stations, and beyond. Loading and unloading become a breeze with the top carry handle, allowing you to effortlessly place the luggage in trunks, cars, and overhead bins. The top retractable handle further adds to the ease of movement during your travels.
Experience unmatched durability with these travel luggage bags. Constructed from a resilient ABS plastic hard shell, they not only safeguard your belongings but also ensure effortless spot cleaning. Rest assured, as an officially licensed Disney product, this Minnie Mouse hardside luggage guarantees authenticity and embodies the true spirit of Disney.
Measuring 20.5 inches in height, 13 inches in width, and 8.5 inches in depth, this lightweight luggage spinner strikes the perfect balance between functionality and convenience. Weighing a mere 4 lbs, it becomes an ideal companion for your child's adventures, offering both style and practicality.